Soldering station, digital, 150 (200)W, 230V with soldering iron WP200 (200W).
Kit consists of:
WT1H control unit (150 (200)W/230V)
WP 200 soldering iron, 200W / 24V, tip XHT-D
WSR 202 safety rest
---
POWER UNIT WT1H 150W 230V UK F/G :

Digital Power Unit, 150 (200)W / 230V.
Digital temperature control 50 ° C - 450 / 550 ° C (depending on the tool).
Features:
Standby: Temperature and time
Auto off timer
Window temperature
Lock system
Temperature offset
Zero Smog / Robot Output
Equipotential bonding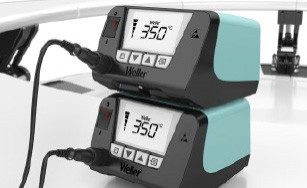 Stackable Units
The WT 1 / WT 1H soldering stations can be stacked on the WTHA 1 hot air station, or on each other, saving space on the workbench.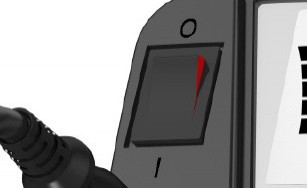 Front-mounted Mains Switch
The front-mounted mains switch ensures easy access at all times.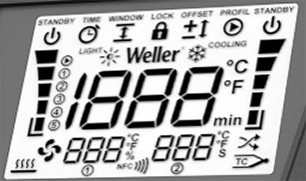 Multi-functional LC Display
Unique LC display with a detailed overview of all functions. Adjustable background illumination.
Power bar graph allows visual monitoring of the easily-readable output power from the station to the soldering iron tip.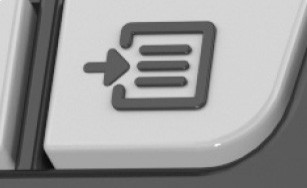 New Menu Button'
Provides the ultimate user friendly access to and navigation of the menu structure.

Specifications:
Fuse: T 800mA
Safety class:

I, antistatic housing
III, Soldering tool

Temperature accuracy: +- 9 °C
Temperature stability: +- 2 °C
---
IRON WP200 :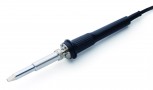 Voltage: 24 V, heating output: 200 W
heat-up time (ca) in seconds (50-350°C / 120-660°F) : 14 sec
tip family: XHT
temperature range °C: 50 - 450
temperature range °F: 150 - 850
---
SAFETY REST WSR 202 :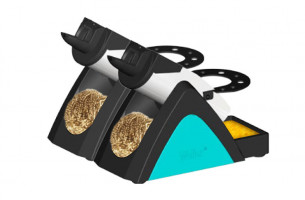 Safety Rests Join Together
With the removal of the blue side plates, two or more safety rests can be bolted together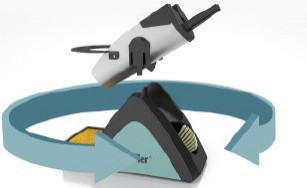 2-in-1 WSR Safety Rest
The soldering iron holder can be rotated through 180°. Users can choose between wet and dry tip cleaning.